KARD (카드)
---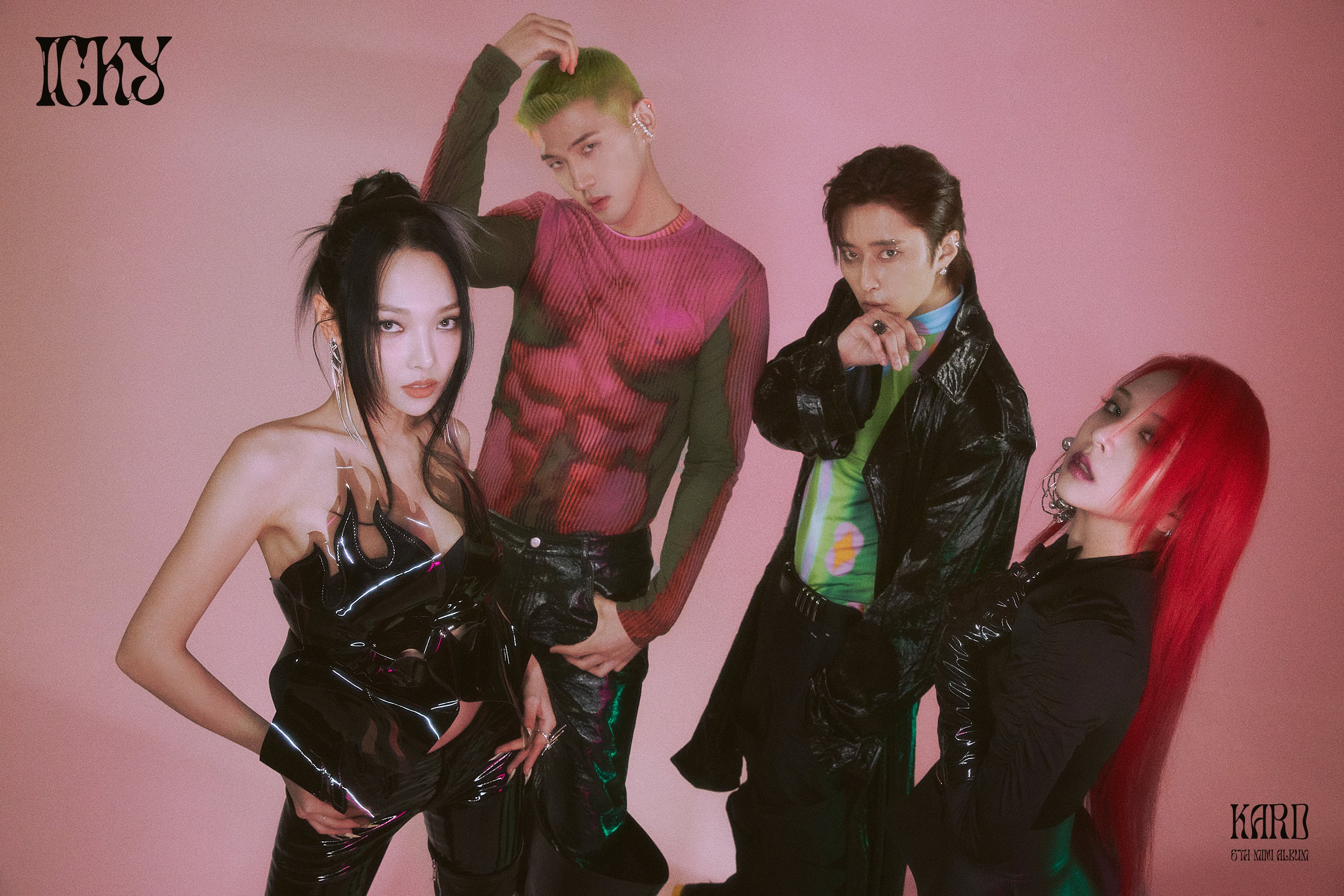 J.Seph

,

BM

,

Somin

,

Jiwoo
About
KARD (Hangul: 카드; Romanization: kadeu) is a 4-member co-ed group from DSP Media.
With each member representing a different suit/face of cards, the group debuted on 19 July 2017. Their fandom name is Hidden Kard (히든 카드).
Member Somin is a former member of April, Baby Kara & Puretty. Member Jiwoo participated in Good Girl & Double Trouble. Members J.Seph and BM are often credited with writing and composing their songs.
Previous Affiliation(s): April, Puretty, Baby Kara, Good Girl
Members
Members
---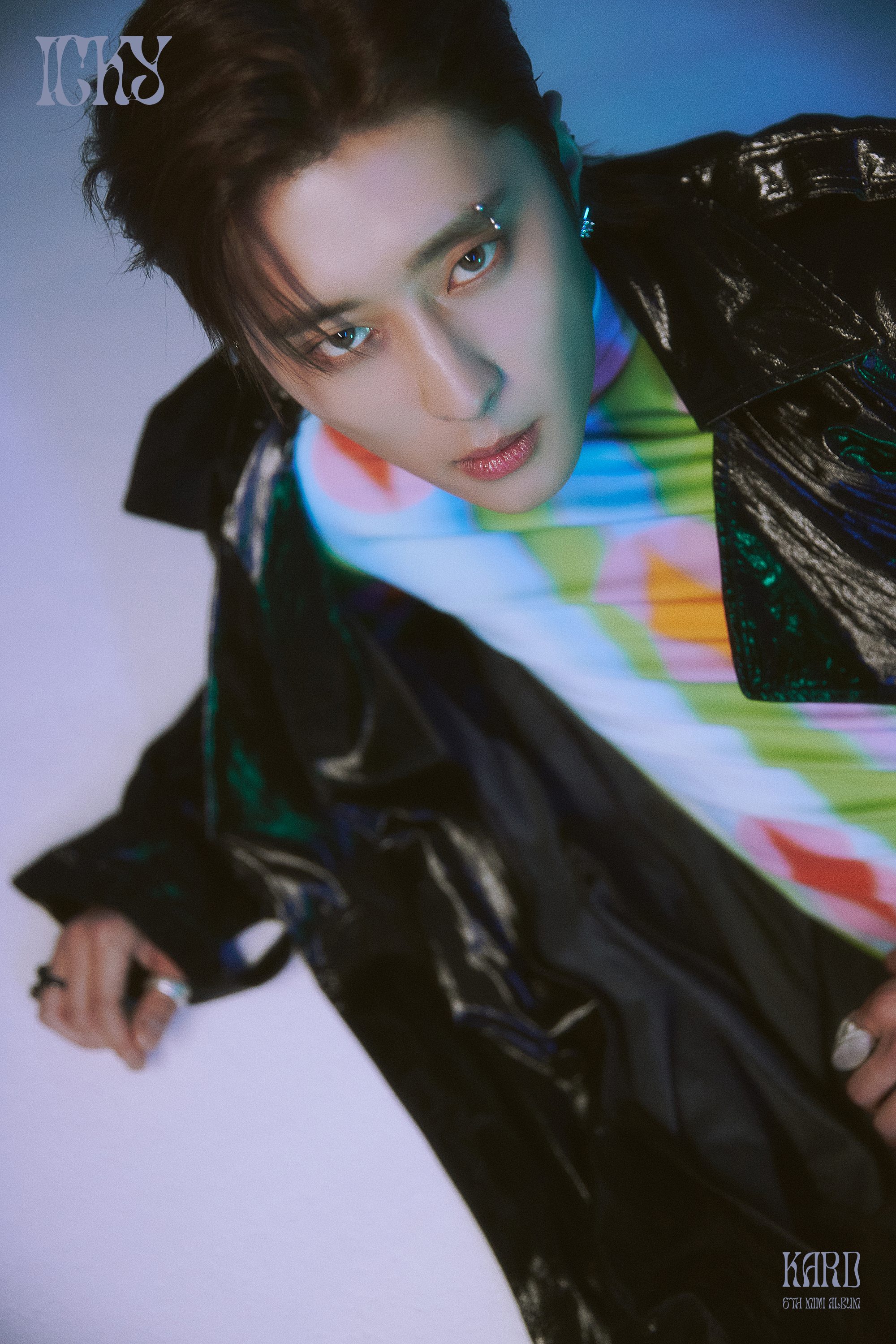 J.Seph (제이셉)
Birth Name: Kim Taehyung (김태형)
Position: Main Rapper, Lead Dancer, Vocalist
Birthday: 21 June 1992
Nationality: 🇰🇷
Suit/Card: ♠️🂡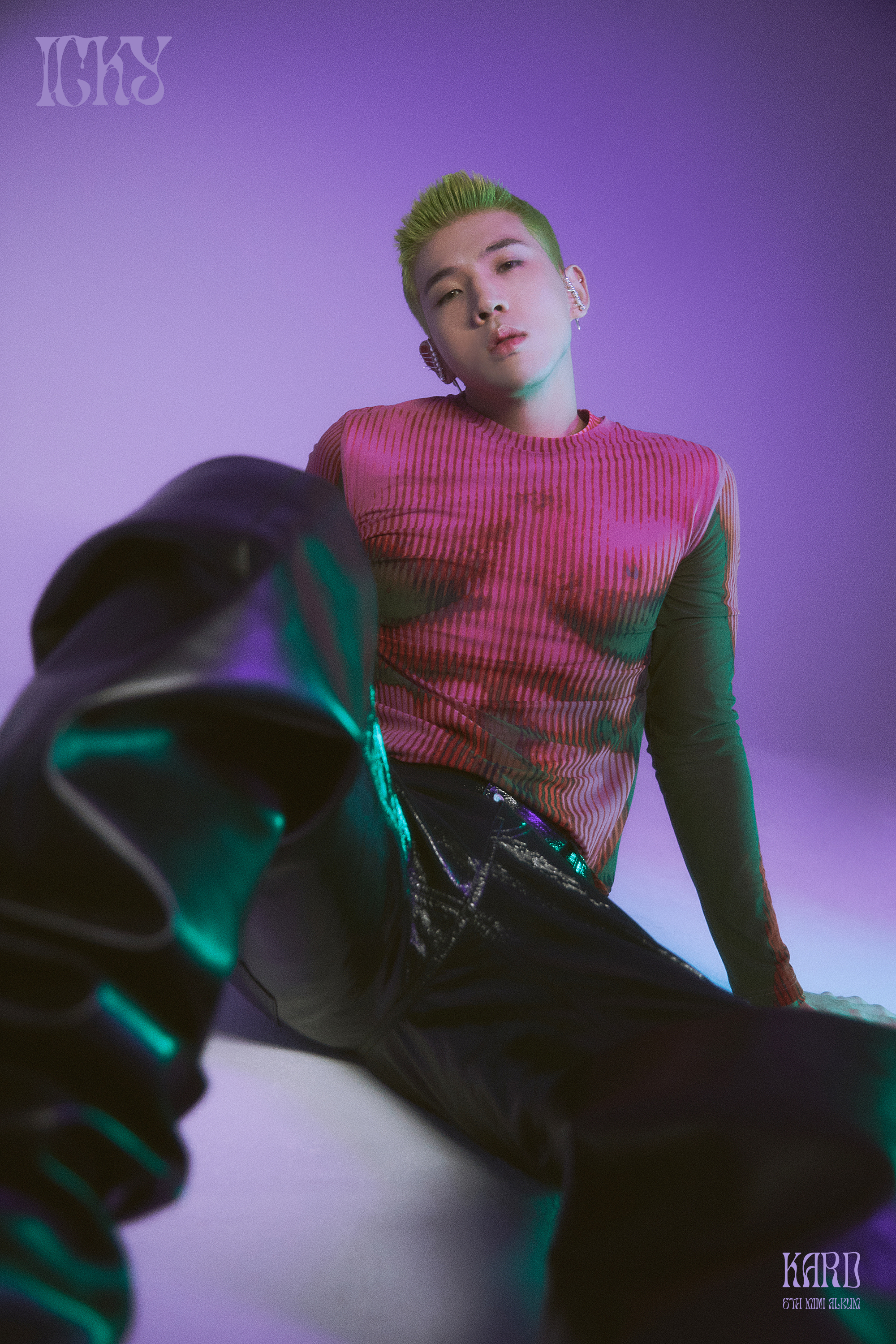 BM (비엠)
Birth Name: Matthew Kim/Kim Jinseok (김진석)
Position: Main Dancer, Lead Rapper, Vocalist
Birthday: 20 October 1992
Nationality: 🇺🇸🇰🇷
Suit/Card: ♣️🂮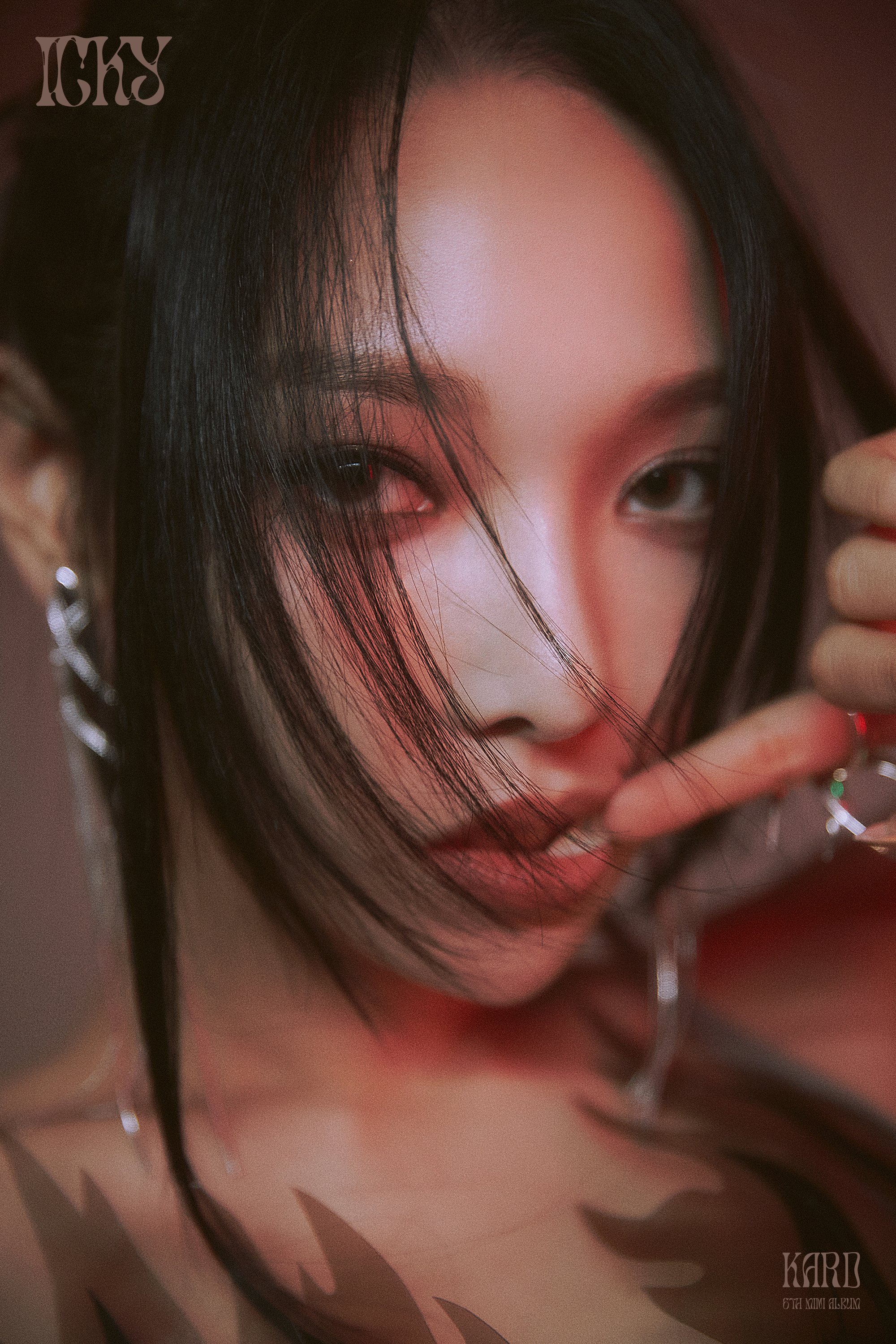 Somin (소민)
Birth Name: Jeon Somin (전소민)
Position: Main Vocalist, Visual
Birthday: 22 August 1996
Nationality: 🇰🇷
Suit/Card: ♥️🃏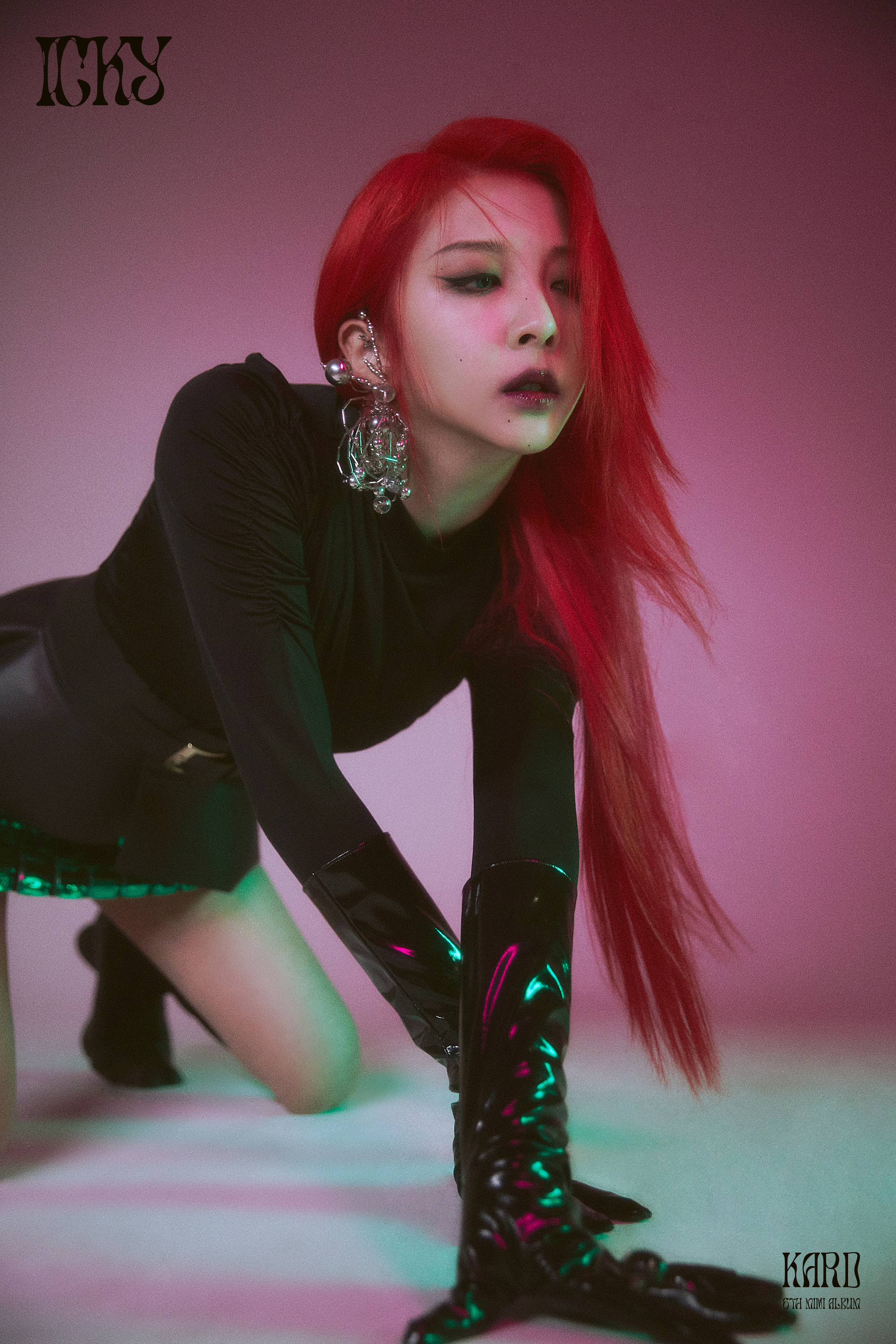 Jiwoo (지우)
Birth Name: Jeon Jiwoo (지우)
Position: Main Dancer, Lead Vocalist, Rapper, Maknae
Birthday: 4 October 1996
Nationality: 🇰🇷
Suit/Card: ♦️🃏
---
KR EPs
KR Singles
KR Digital Singles
K.A.R.D Project
K.A.R.D Project
---
---
---
OSTs
OSTs
---
[#1] 신혼일기 (Newlyweds Diary) 2 OST
Release Date: 2017.09.19
Tracklist:
01. 이제 우리 (Us Now) [J.Seph & Somin]
---
---
---
---
[#5]<더블 트러블>(Double Trouble) 2nd (EP) 크라운 'Rainism'
Release Date: 2022.01.14
Tracklist:
01. Rainism [Jiwoo & ABLE]
---
[#5]<더블 트러블>(Double Trouble) 3rd (EP) CONCEPTUAL – Crash&Crush '내꺼하자'
Release Date: 2022.01.28
Tracklist:
01. 내꺼하자 (Be Mine) [Jiwoo & Donghan]
---
[#6]<더블 트러블>(Double Trouble) 4th (EP) LEGEND DUET – '안부'
Release Date: 2022.02.18
Tracklist:
01. 안부 (Greetings) [Jiwoo & Taeil]
---
[#7]<더블 트러블>(Double Trouble) 5th (EP) History – 'Back Door'
Release Date: 2022.03.04
Tracklist:
01. Back Door [Jiwoo & Inseong]
Collaborations
Collaborations
---
---
Digital Singles
Digital Singles
---
---
---
---
Collaborations
Collaborations
---
[#1] Hara – ALOHARA (Can You Feel It?)
Release Date: 2015.07.14
Tracklist:
03. La La La (Feat. Matthew)
---
---