CRAVITY (크래비티)
---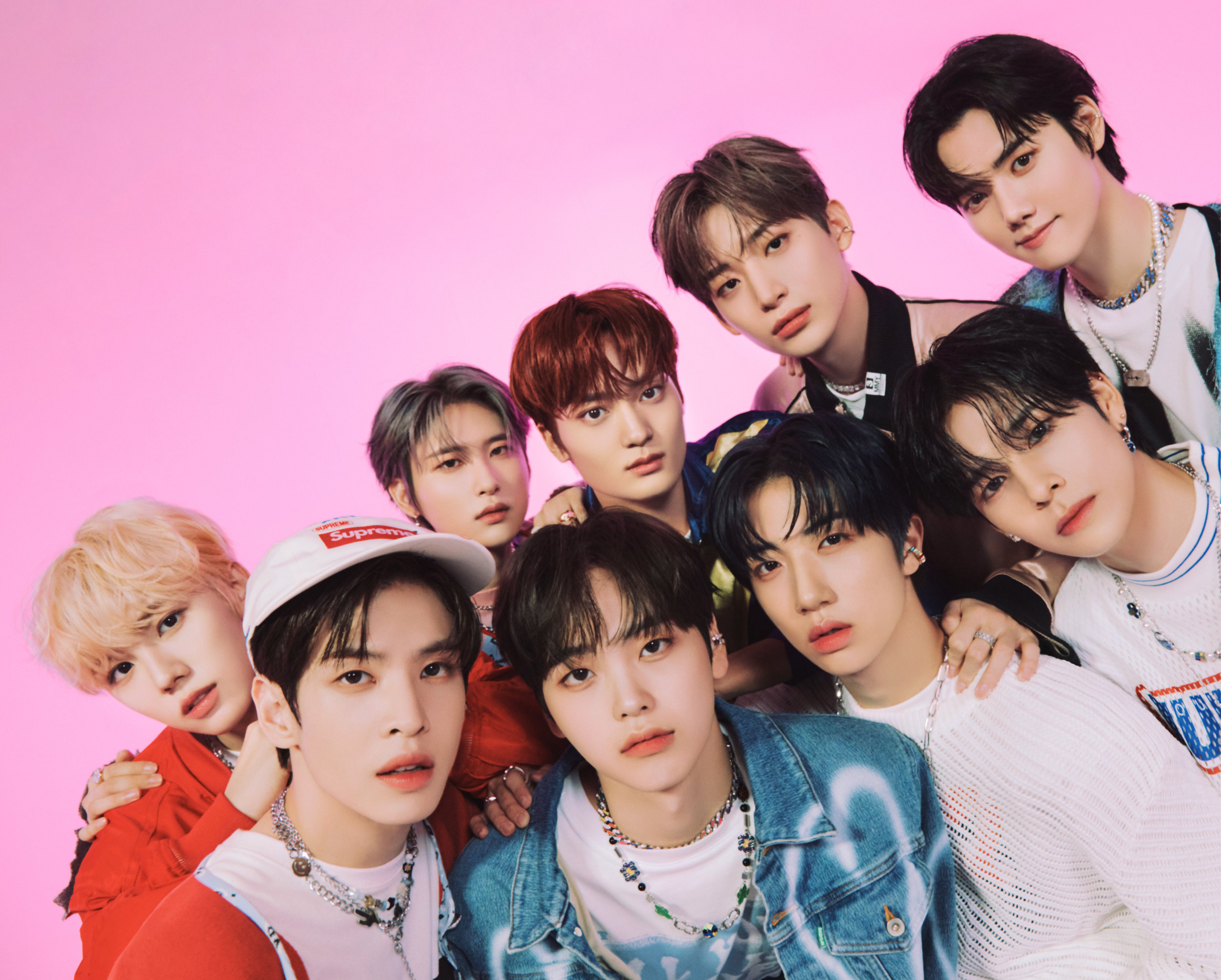 Serim

,

Allen

,

Jungmo

,

Woobin

,

Wonjin

,


Minhee

,

Hyeongjun

,

Taeyoung

,

Seongmin

About
CRAVITY (Hangul: 크래비티; Romanization: keuraebiti) is a 9-member boy group from Starship Entertainment.
Their name combines the words "creativity" and "gravity", going in part with their universe-themed lore[x].
Four members – Minhee, Hyeongjun, Jungmo, and Wonjin – competed on MNet's Produce X 101, with the former two debuting in X1.
Members Allen and Taeyoung are the current MCs of After School Club, airing on Arirang, and Minhee is the current MC of The Show.
Their fandom name is LUVITY.
They debuted on 14 April 2020.
Previous Affiliation(s): Produce X 101 & X1
Members
Members
---
Serim (세림)
Birth Name: Park Serim (박세림)
Position: Leader, Main Rapper, Visual
Birthday: 3 March 1999
Nationality: 🇰🇷
Emoji: 🐺
Allen (앨런)
Birth Name: Allen Ma/Mǎ Shì Quán (馬蒔權)
Position: Main Dancer, Lead Rapper
Birthday: 26 April 1999
Nationality: 🇹🇼🇺🇸
Emoji: 🐧
Jungmo (정모)
Birth Name: Koo Jungmo (구정모)
Position: Lead Vocalist, Visual
Birthday: 5 February 2000
Nationality: 🇰🇷
Emoji: 🐱
Woobin (우빈)
Birth Name: Seo Woobin (서우빈)
Position: Main Vocalist
Birthday: 16 October 2000
Nationality: 🇰🇷
Emoji: 🐻
Wonjin (원진)
Birth Name: Ham Wonjin (함원진)
Position: Lead Vocalist, Lead Dancer
Birthday: 22 March 2001
Nationality: 🇰🇷
Emoji: 🐣
Minhee (민희)
Birth Name: Kang Minhee (강민희)
Position: Lead Vocalist, Visual
Birthday: 17 September 2002
Nationality: 🇰🇷
Emoji: 🐶
Hyeongjun (형준)
Birth Name: Song Hyeongjun (송형준)
Position: Main Dancer, Vocalist
Birthday: 30 November 2002
Nationality: 🇰🇷
Emoji: 🐩
Taeyoung (태영)
Birth Name: Kim Taeyoung (김태영)
Position: Lead Dancer, Vocalist
Birthday: 27 January 2003
Nationality: 🇰🇷
Emoji: 🦊
Seongmin (성민)
Birth Name: Ahn Seongmin (안성민)
Position: Vocalist, Maknae
Birthday: 1 August 2003
Nationality: 🇰🇷
Emoji: 🐰
---
Korean Studio Albums
Korean Studio Albums
---
---
Korean EPs
Korean Promo Singles
Korean Promotional Singles
---
Collaborations
[#1] <Muzie-Kwang Company> project album
Release Date: 2021.11.24
01. Starlight [Hyeongjun]
02. Starlight (Inst.)
---
[#2] OH MY GIRL X IVE X CRAVITY – Blue & Black
Release Date: 2022.06.28
01. Blue & Black [Serim, Jungmo]
English Singles