Billlie (빌리)
---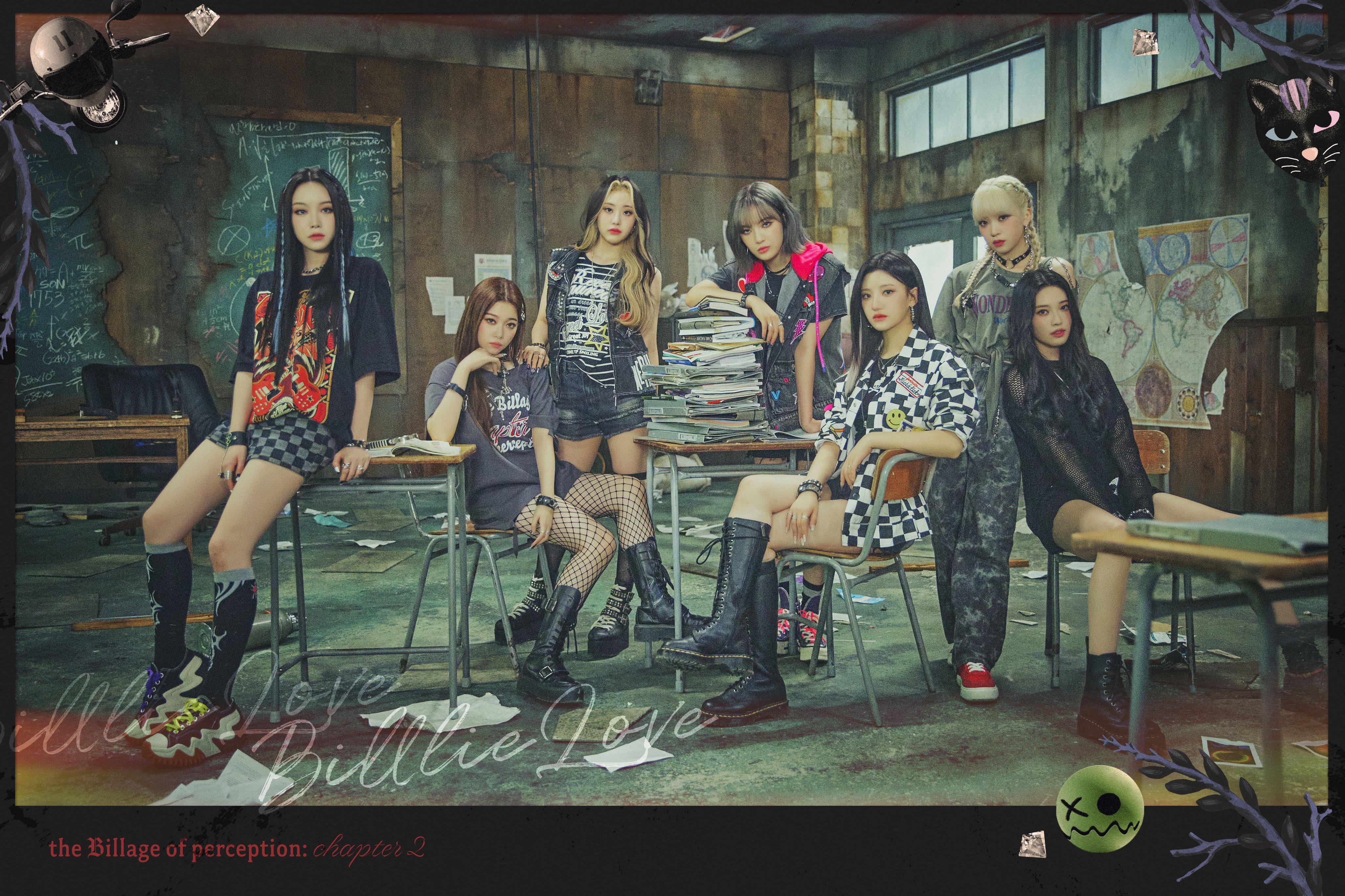 Moon Sua

,

Suhyeon

,

Haram

,


Tsuki

,

Sheon

,

Siyoon

,

Haruna

About
Billlie (Hangul: 빌리; Romanization: billi) is a 7 member girl group from Mystic Story Entertainment.
Their group name holds a dual meaning, tying in with their extensive multiverse storyline. "Billlie Love" is the name of the character the girls are searching for, who disappears on the 11th day at the 11th hour in the rain; as well as being broken up as 'Bi (비)', meaning rain in Korean, '11', and 'lie'.
Their fandom name is Bellie've, and they debuted on 10 November 2021.
Member Moon Sua was previously a contestant on Unpretty Rapstar 2, and member Sheon, then Kim Suyeon, participated in Girls Planet 999.
Previous Affiliation(s): Girls Planet 999
Members
Members
---
Moon Sua (문수아)
Birth Name: Moon Sua (문수아)
Position: Main Rapper, Lead Vocalist
Birthday: 9 September 1999
Nationality: 🇰🇷
Emoji: 🌝
my B Name: Bishop
Suhyeon (수현)
Birth Name: Kim Suhyeon (김수현)
Position: Main Vocalist, Lead Dancer
Birthday: 15 January 2000
Nationality: 🇰🇷
Emoji: 🌸
my B Name: Bird Cage
Haram (하람)
Birth Name: Kim Haram (김하람)
Position: Main Vocalist, Visual
Birthday: 13 January 2001
Nationality: 🇰🇷
Emoji: 🎀
my B Name: Beads
Tsuki (츠키)
Birth Name: Fukutomi Tsuki (福富 つき)
Position: Main Dancer, Vocalist, Visual
Birthday: 21 September 2002
Nationality: 🇯🇵
Emoji: 🐰
my B Name: Blossom
Sheon (션)
Birth Name: Kim Suyeon (김수연)
Position: Main Dancer, Lead Rapper
Birthday: 28 January 2003
Nationality: 🇰🇷
Emoji: 🐱
my B Name: Bubble
Siyoon (시윤)
Birth Name: Kim Siyoon (김시윤)
Position: Main Rapper, Lead Dancer
Birthday: 16 February 2005
Nationality: 🇰🇷
Emoji: 🐣
my B Name: Beast
Haruna (하루나)
Birth Name: Oosato Haruna (大里 春菜)
Position: Vocalist, Dancer, Maknae
Birthday: 30 January 2006
Nationality: 🇯🇵
Emoji: 🐢
my B Name: Balloon
---
Korean EPs
Korean EPs
---
---
---
Korean Singles
Korean Singles
---
[#1] the collective soul and unconscious: snowy night
Release Date: 2021.12.14
Tracklist:
01. snowy night
---
OSTs
OSTs
---
[#1] 재벌집 막내아들 (Reborn Rich) OST Part 4
Release Date: 2021.11.10
01. 별처럼 (Like a Star) [Moon Sua]
02. 별처럼 (Like a Star) (Inst.)